You may have heard of the song "Sweet Home Alabama" by American southern rock band Lynyrd Skynyrd. The state of Alabama is well known for southern hospitality and beautiful Gulf Coast beaches. It is also where many key events in the U.S. Civil Rights movement took place, eventually leading the country to adopt new laws and securing equal rights for African Americans.
Ras Al Khaimah (RAK City) is the capital city of the emirate of the same name, which is one of the seven emirates that make up the United Arab Emirates. It is a 45-minute drive from Dubai and is renowned for its rich Islamic heritage, beautiful beaches, and tall mountains.
At first glance, the two places don't seem to share much in common. Geographically, they are thousands of kilometers apart; culturally, they have rich histories and traditions of their own. Yet, it turns out that young people in RAK City and Alabama have many things in common, including their deep care for the world's vulnerable populations in need of aid.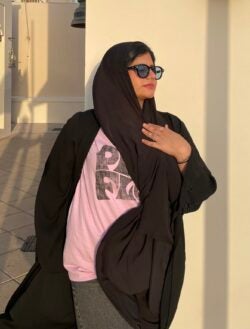 That's what Trinity, a senior at Tuskegee University, a historically black college in Alabama, and Azza, from the American University of Ras Al Kaimah, came to discover while participating in Global Circles, a virtual exchange designed by Soliya on the topic of humanitarian action in a world of crises. Trinity majors in Mass Communication, Azza in Social Work.
Over two weeks, Trinity and Azza, along with a diverse group of peers, participated in synchronous (real-time) and asynchronous conversations on Rethinking Humanitarian Action in World of Crises, guided by trained facilitators who ensure participants learn in a safe environment conducive to critical thinking and constructive disagreements. Initially, Azza and Trinity had reservations. They didn't quite know what to expect in this assignment. Global Circles was integrated into course offerings in each of the campuses and were required, graded components of their classwork.
Azza was surprised by the students' open-mindedness. She didn't expect her American peers to be curious about her life in a country that is far away. "I assumed the students would hold back on sharing their true feelings or not be open to different opinions. It was amazing to see their curiosity coming through. We were a cross-cultural community in a Zoom room that brought out the best of us. I felt free to express myself."