Our Inspiration
U.S. Ambassador J. Christopher Stevens was known for his goodwill toward others. Always gracious, fascinated by other cultures, and constantly asking questions, he engaged in open and respectful dialogue with everyone he met. His appreciation for the differences that make people unique was fueled by his early experiences abroad. Stevens studied as a high school student in Spain and as a college student in Italy.
Ambassador Stevens devoted his life to building bridges. As a young man, he volunteered to join the Peace Corps and taught English in the Atlas Mountains of Morocco. Morocco was his gateway to a life spent as a brave and intrepid diplomat for the United States. He served the majority of his career in North Africa and the Middle East, a region he grew to love, and rose to become U.S. Ambassador to Libya.  He was killed by violent extremists in Libya in September 2012 as he continued this important work.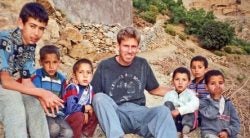 The Stevens Initiative, conceived and developed in close partnership with Ambassador Stevens' family, was inspired by the meaningful international exchange experiences that Ambassador Stevens had as a young man, which helped to shape the kind of diplomat he became. Such in-person exchange experiences are highly valuable in today's inter-connected world, yet less than one percent of young people have the opportunity to study abroad.
The Stevens Initiative builds on the pioneering work of the virtual exchange community. Recognizing the potential for significant impact that this work promises, and capitalizing on advances in technology, the aim is to make similar life-changing, cross-cultural experiences available to a large number of young people in sustained and meaningful ways.
The Team
​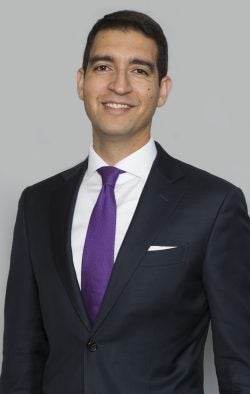 Mohamed Abdel-Kader is Executive Director of the Stevens Initiative at the Aspen Institute. He previously served in the administration of President Barack Obama as Deputy Assistant Secretary for International and Foreign Language Education at the US Department of Education's Office of Postsecondary Education. In that role, Mohamed was responsible for encouraging and promoting the study of foreign languages and the study of the cultures of other countries at the elementary, secondary, and postsecondary levels in the United States. He led his division's work in administering grants for overseas studies and research programs funded through the Fulbright-Hays Act as well as Title VI grants to support language and area studies programs in the United States.
Before joining the US Department of Education, Mohamed served as the Director of Development for the Edmund A. Walsh School of Foreign Service at Georgetown University and managed the university's advancement strategy in the Middle East, where he focused on major gifts and strategic engagement. Previously, he developed international partnerships and led donor development efforts at George Mason University. He has advised a variety of clients on organizational strategy, doing business in emerging markets, intercultural communication, and cultural competency in international philanthropy.
He speaks fluent Arabic and basic Spanish, is a Truman National Security Fellow and is the author of a children's book about stereotypes. He holds a Bachelor's degree from Clemson University, a Master's degree in Higher Education from Vanderbilt University, and an MBA from Georgetown University's McDonough School of Business. Mohamed is a trustee of the Longview Foundation for International Education & World Affairs.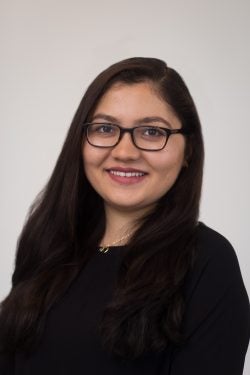 Maryam Laly is Program Coordinator of the Stevens Initiative. Prior to joining the Initiative, she served as Policy and Outreach Assistant at the Global Women's Institute at George Washington University, where she coordinated the Institute's communications and planned and executed events. She also led student and faculty outreach.  Maryam has served as an intern with the Aspen Institute Seminars program and as an administrative assistant for the Institute's Finance and Accounting Department.  Maryam graduated with Honors in Government and minors in Peace Studies and Arabic from St. Lawrence University.
Maryam is a writer and translator for Free Women Writers, a collective of writers, students, and activists working for gender equality and social justice in Afghanistan. She is also a board member and project manager of the Bamyan Foundation, an all-volunteer organization that promotes education and social justice to at-risk populations in Afghanistan.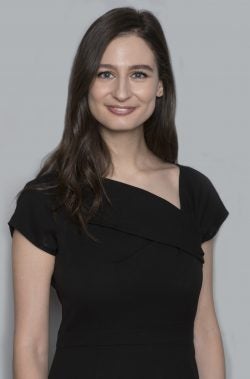 Andie Shafer is Senior Program Associate at the Stevens Initiative, where she oversees the Initiative's grant portfolio and awardee programs. In addition to program oversight, Andie provides technical support to awardees and virtual exchange practitioners, helping them build capacity and scale their programming. Andie previously worked with the Aspen Institute's Middle East Program, where she supported its three subsidiary programs, focusing on education, vocational training, and entrepreneurship in North Africa. Andie wrote for and served as the editor in chief of a university foreign affairs magazine, has advanced events for the White House, and has spent internships in the office of the White House Office of Scheduling and Advance, the Democratic Governors Association, and Michigan's Governor Jennifer Granholm. Andie, a proud Michigander, holds a B.A. in public policy from the University of Michigan, and continues to study Spanish and Arabic.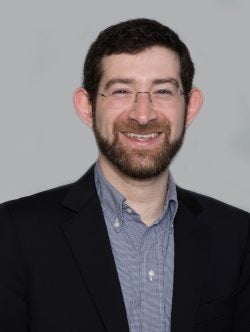 Henry Shepherd is Assistant Director of the Stevens Initiative. Prior to joining the Aspen Institute, he was a student in the Master of Science in Foreign Service program at Georgetown University, where he was research assistant to former Assistant Secretary of State Chester Crocker. Earlier, he coordinated the volunteer training program at Soliya, a New York-based organization that facilitates virtual exchange between young people in Western and predominantly Muslim societies. As an undergraduate at Brown University, he helped launch Strait Talk, an international initiative that conducts youth dialogue across the Taiwan Strait. He is from Boston.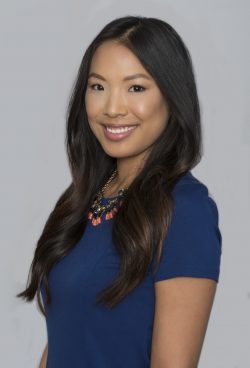 Christine Shiau is Assistant Director of the Stevens Initiative. Christine joined the Initiative following a career in the public and private sectors specializing in finance, accounting, compliance, and grants management.  Preceding her current role, Christine managed several multi-million dollar grant programs at Cook County, Illinois. Christine's portfolio included the Department of Homeland Security's second largest urban security grant program specializing in public safety and emergency management. Prior to her public sector career, Christine worked as an auditor with Ernst and Young and an accountant with Enterprise Holdings. She recently joined Aspen from Los Angeles, where she worked for Kaiser Permanente managing federal grants through the Department of Health and Human Services.  Christine graduated from the University of Illinois- Chicago with a bachelor of science in accounting and a minor in marketing.
The Aspen Institute
The Aspen Institute is an educational and policy studies organization based in Washington, DC. Its mission is to foster leadership based on enduring values and to provide a nonpartisan venue for dealing with critical issues. The Institute has campuses in Aspen, Colorado, and on the Wye River on Maryland's Eastern Shore. It also maintains offices in New York City and has an international network of partners.
Our Partners