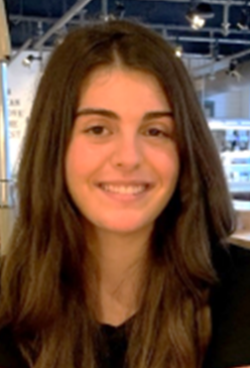 Enactus' Entrepreneurial Exchange was the first time Leia, a sophomore at Appalachian State University in North Carolina, U.S., interacted with students from another culture.  "It was eye opening to interact with students from Morocco. It was cool to see the culture – everything from food to how their day is structured and how their education is different," she said.
For Nouhayla, who attends Sidi Mohammed Ben Abdellah University, public speaking and communicating in English were barriers, but she saw the Entrepreneurial Exchange as an opportunity. "Public speaking was so challenging for me, but this program allowed me to get out of my comfort zone. I didn't hesitate to participate, not only to improve my communication skills, but also to meet a new culture and challenge myself in another language than Arabic and French."
Both participants learned about each other's cultures by collaborating on a team that had to create a business idea and pitch it together. Collaboration wasn't always easy, though, as teams navigated the seven- to 10-hour time difference, language barriers, and the constraints of full-time college and other commitments. "Finding a time slot that suits us all was the most difficult thing, given the big time difference between Morocco and the United States and also that we were in the holy month of Ramadan, but we took it as a challenge that showed us what the collaborative spirit is about," Nouhayla said.