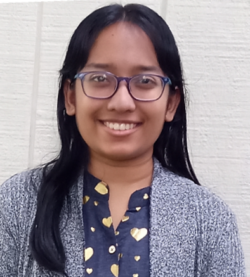 Hussein, a 24-year-old Yemeni student who aspires to become an English teacher, believes in practicing his speaking skills with as many different people as possible. He joined Amideast's Qisasna to get this experience. On the other side of the ocean, Sarah, a 23-year-old American student majoring in conflict analysis and resolution, has always been interested in cultural exchange as she believes it will help her gain awareness of global issues both in day-to-day life and in her future career.
While both students were motivated by their own goals to join Qisasna, little did they know that the program would send them on a journey of more than just a virtual exchange of ideas. They would discover a platform that enabled them to learn, voice their opinions, build friendships, and develop a diverse set of skills that will pave the way for their future careers and refine their personalities.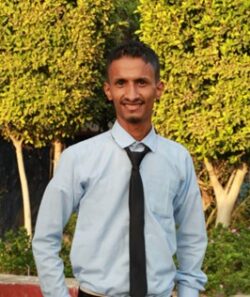 Hussein, who decided to participate in Qisasna after talking about the program with a friend, reflected on how his last-minute decision to join led to a rewarding experience. "Qisasna was an all-of-a-sudden idea, to be frank. A friend of mine, who is a Qisasna alumnus, passed me in the street and we ended up talking about this [virtual] exchange program. And you know what? I just adored the idea that I could finally make friendships with people from the U.S., and that I will work with them for a period of four months. I was enthusiastic and directly asked him how to register into the program. I was in luck because there was a spring semester. And here we go with my story. I participated in Qisasna, and after four months of hard work and dedication, I succeeded in working with a team of other Yemeni and U.S. students, I did a podcast production!" he said.