When Saad, 15, and Venita, 17, started a game design program in class, they never imagined they'd find themselves working with students from halfway across the globe to solve some of the world's biggest problems. But in their shared love of video games, they found a new way to connect, learn, and create meaningful change.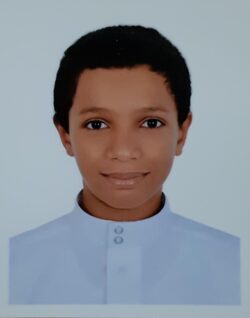 Saad's class at Muharraq Youth Center in Bahrain was paired with Venita's class at Goddard High School of Communication Arts and Technology in New York City through Games for Change's Game Exchange, a unique virtual exchange program that reimagines cross-cultural connections by tapping into students' interest in games and game design. Over two years, nearly 3,000 teens from the Bahrain, Israel, the United Arab Emirates, and the United States will come together for creative dialogue and collaborative projects focused on solving real-world problems and developing professional skills.
When looking for common ground across cultures, games are a no-brainer. By some estimates, nearly 3.1 billion people around the world are gamers, or 40% of the world's total population.  Play is a universal language – a way to experiment, explore, and get exposed to new ideas, perspectives, and experiences. In the context of cultural exchange, games offer a powerful way to connect with people with different backgrounds but similar interests. Saad found all of this – exposure to new places and people, along with a sense of connection and commonality – through Game Exchange. "I didn't know anything about NYC before the program, but now I can say that I met people from a country far away and we have mutual interest and can connect with them easily through that interest," Saad said.